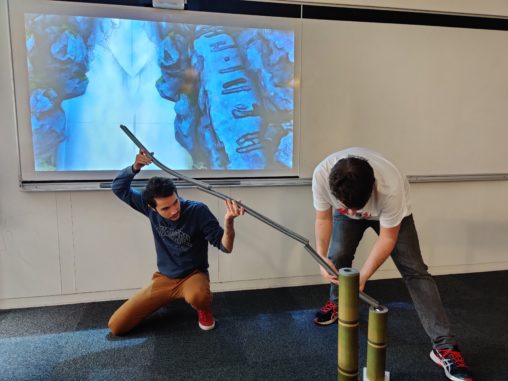 Overflow is a party game designed for children during summer events. It is playable by 2 to 4 people and will challenge their ability to communicate, organize themself…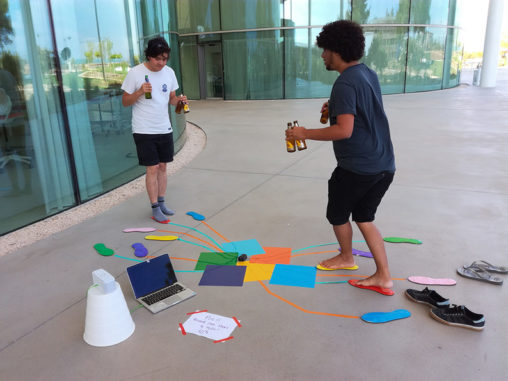 Musical Steps is an outdoor game made in one week at thecamp during the Hive#2 residency as a side project. It is composed of two sets of dance…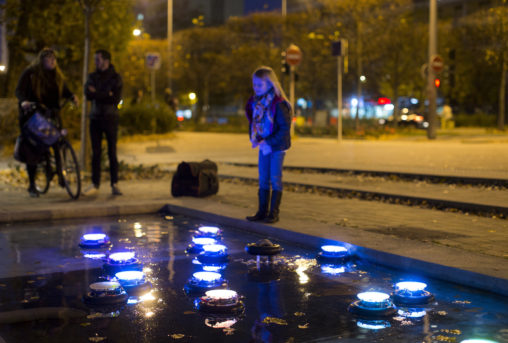 Vessels is a robotic installation consisting of large groups of autonomous water vehicles. The robotic agents interact with each other and their environment to form a simple ecosystem. Their…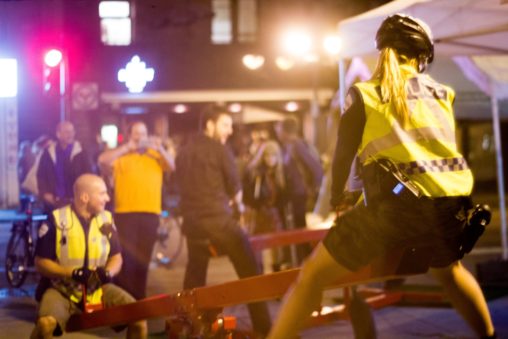 PARCADE is a transposition of the classic game PONG onto the cityscape. Instead of controlling the game with the traditional PONG controllers, players control the game with seesaws….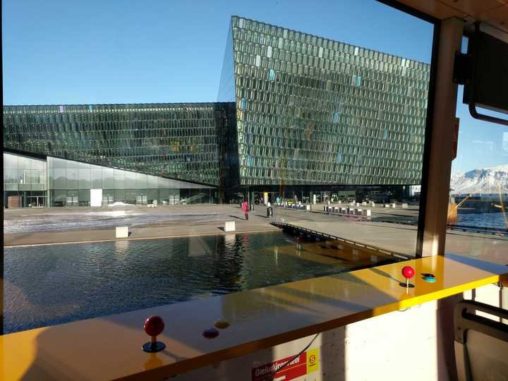 Tiny/Massive is an installation made for the Winter Lights Festival in Reykjavik The Harpa Music Hall's facade is turned into a low-resolution screen on which run various videos,…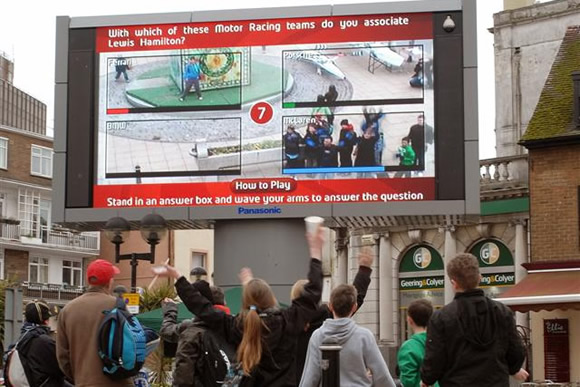 Big Screen Quiz was a software for outdoor urban screens that encouraged crowds to compete in quizzes or voice opinions through voting. To get crowds working together or…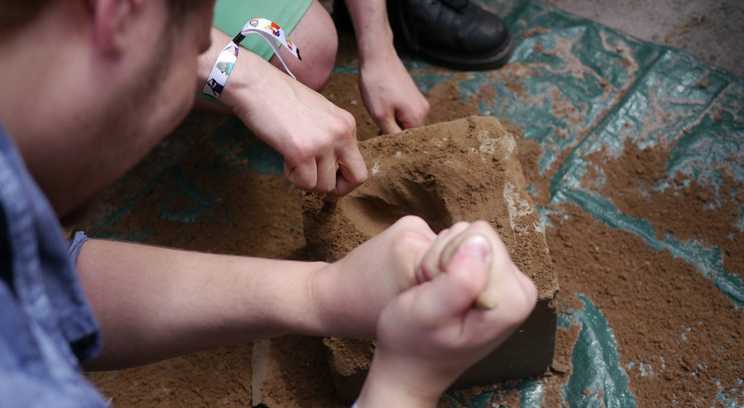 Curiosity Live is a playful event created for Feral Vector 2016. Based on 22cans' (in?)famous Curiosity, Curiosity Live keeps the idea of collectively digging into a cube to…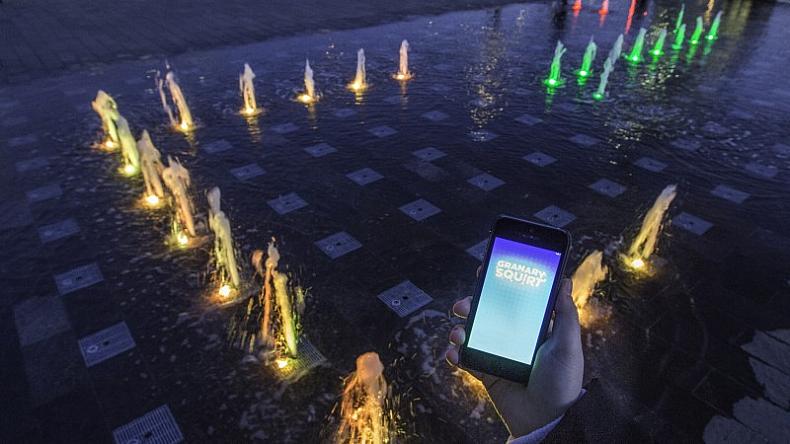 Granary Squirt is an app that turns your smartphone into a fountain remote control unit. But it's also a game of Snake where pixels are replaced by water jets….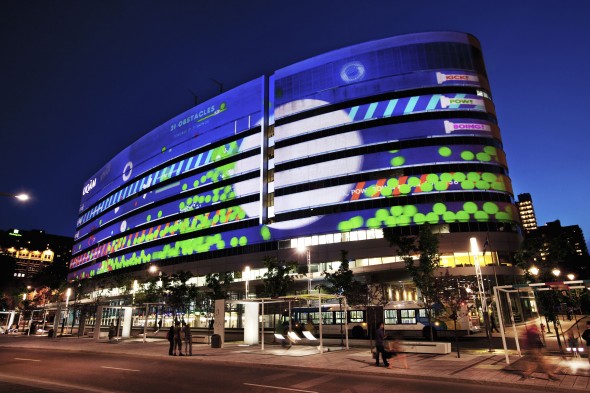 Inspired by legendary pinball machines, 21 Obstacles is an architectural video projection that turns a building's facade into a giant video game. The game is activated by passersby…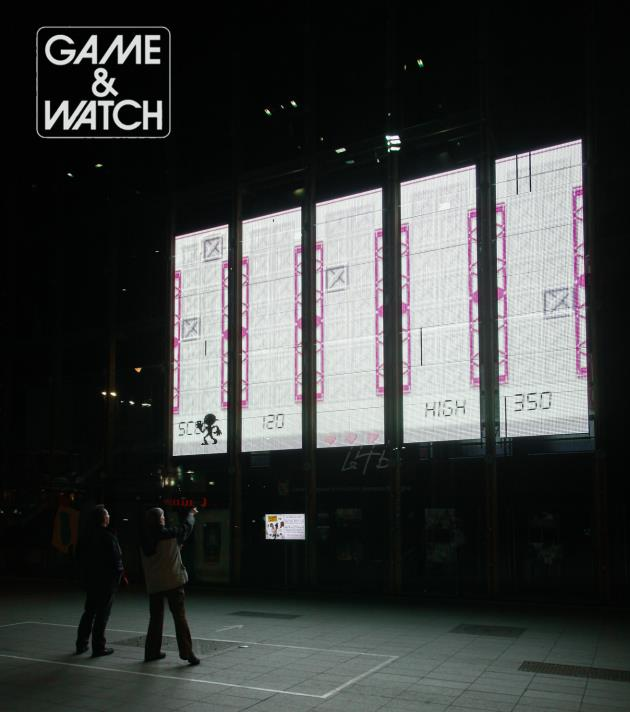 This installation is probably the biggest Game & Watch in the World. Instead of pushing buttons, the player has to run on the marked spot to move his…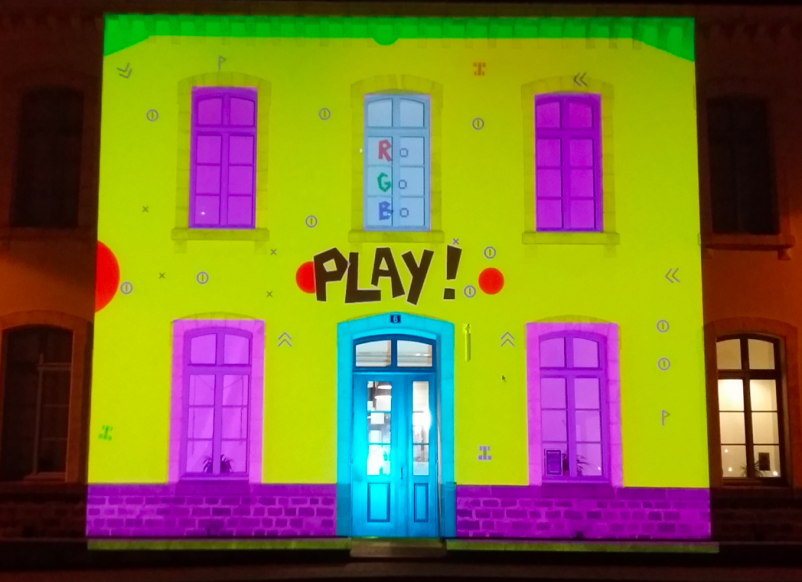 RGB racers is a racing game using the video mapping technology to be played on the ground, on a table, or on a facade. Created by: Gildas Paubert,…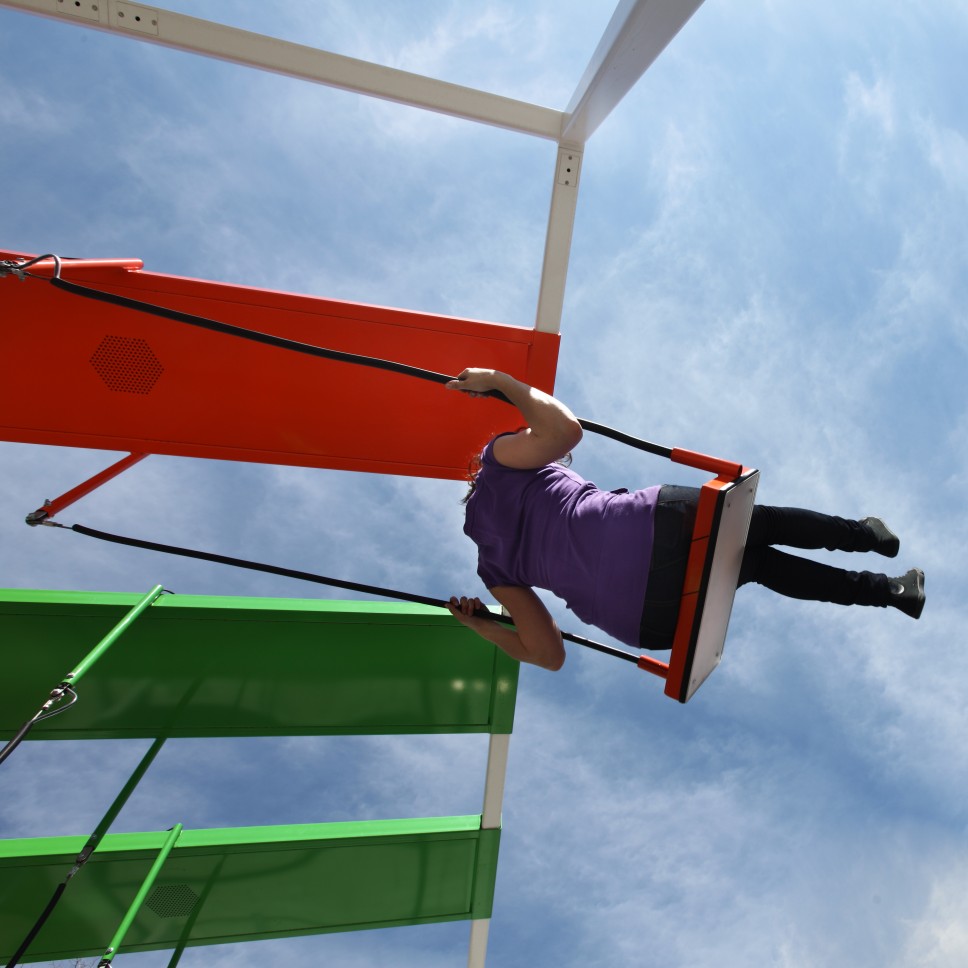 21 Swings is a giant instrument made of 21 musical swings; each swing in motion triggers different notes, all the swings together compose a piece, but some sounds…
Jelly Stomp is a beach game and must be played in the water. Each player gets a jellyfish (a PlayStation Move move wrapped with plastic and tied to…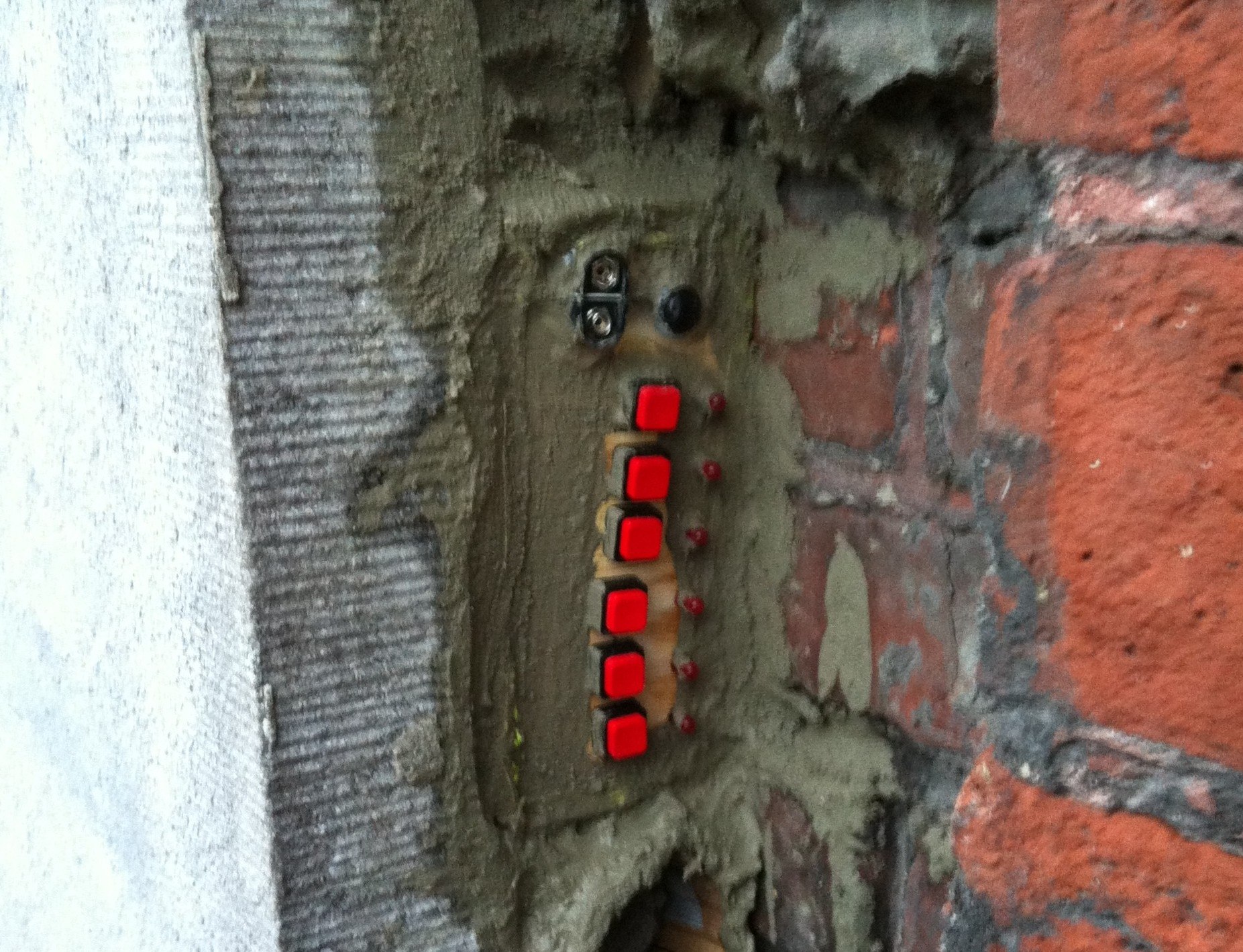 Boulevard Descat is the a prototype that attempts to combine the idea of reclaiming lost spaces in a city, with creating a magical, secret space that is only…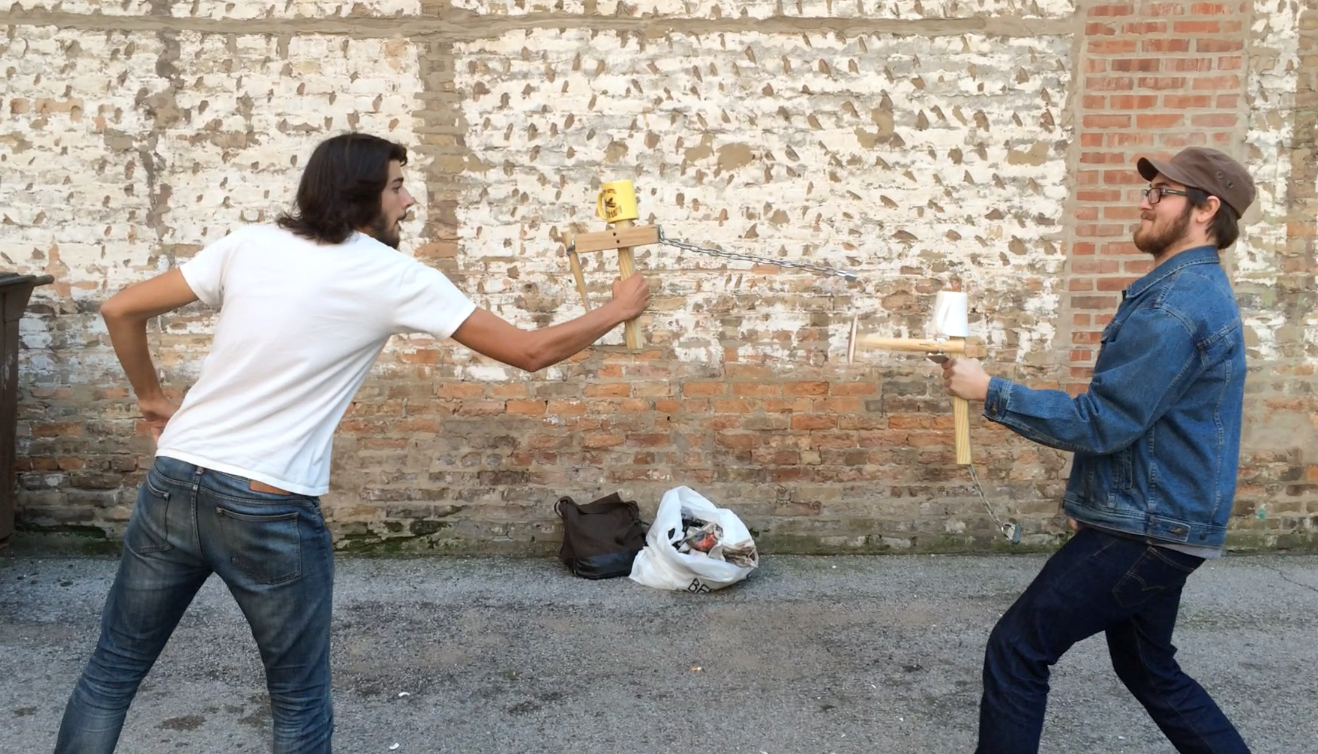 Bust A Cup is a physical street brawler game. Coffee cups are placed on top of attack puppets made of hammers, chains, locks, and wood. The player who…